Electronic payment systems in China
I am living in China since a few years and in many ways they seem to be ahead of the western market concerning the digital landscape.
(check out for example this video here: "How China is changing your Internet – The New York Times" )
How it was before…
Currently it seems that electronic payments are completely substituting the payments with Cash. I still remember how i had to pick up big piles of cash to pay my rent in advance for 6 months plus one month of deposit plus one month of agency fees, in total 36000 RMB. Mind you, to decrease the risk of fake bank notes, the biggest denomination of RMB is 100 RMB, meaning i had to pick up 360 bank notes just to pay this – and my apartment was cheap. Cash was used in every day transactions a lot and outside of the corporate world not a lot of bank transfers were going on.
How it is now…
This changed a lot during the last few years: WeChat and Ali Baba introduced electronic payment systems, in which you can charge your bank accounts and reload your balance there. Then you can directly pay with it from your balance in a matter of seconds.
No risk of fake bank notes. Immediate confirmation. For the transaction itself, zero fees.
Just if you want to get our your money from these ecosystems, you have to pay a very small fee.
Most people that I know do not have cash with them anymore today, most of the payments (at least in bigger cities) are now completely done by using these apps from very small (with street stalls) to pretty big payments (like the rental payment if not done by the bank account).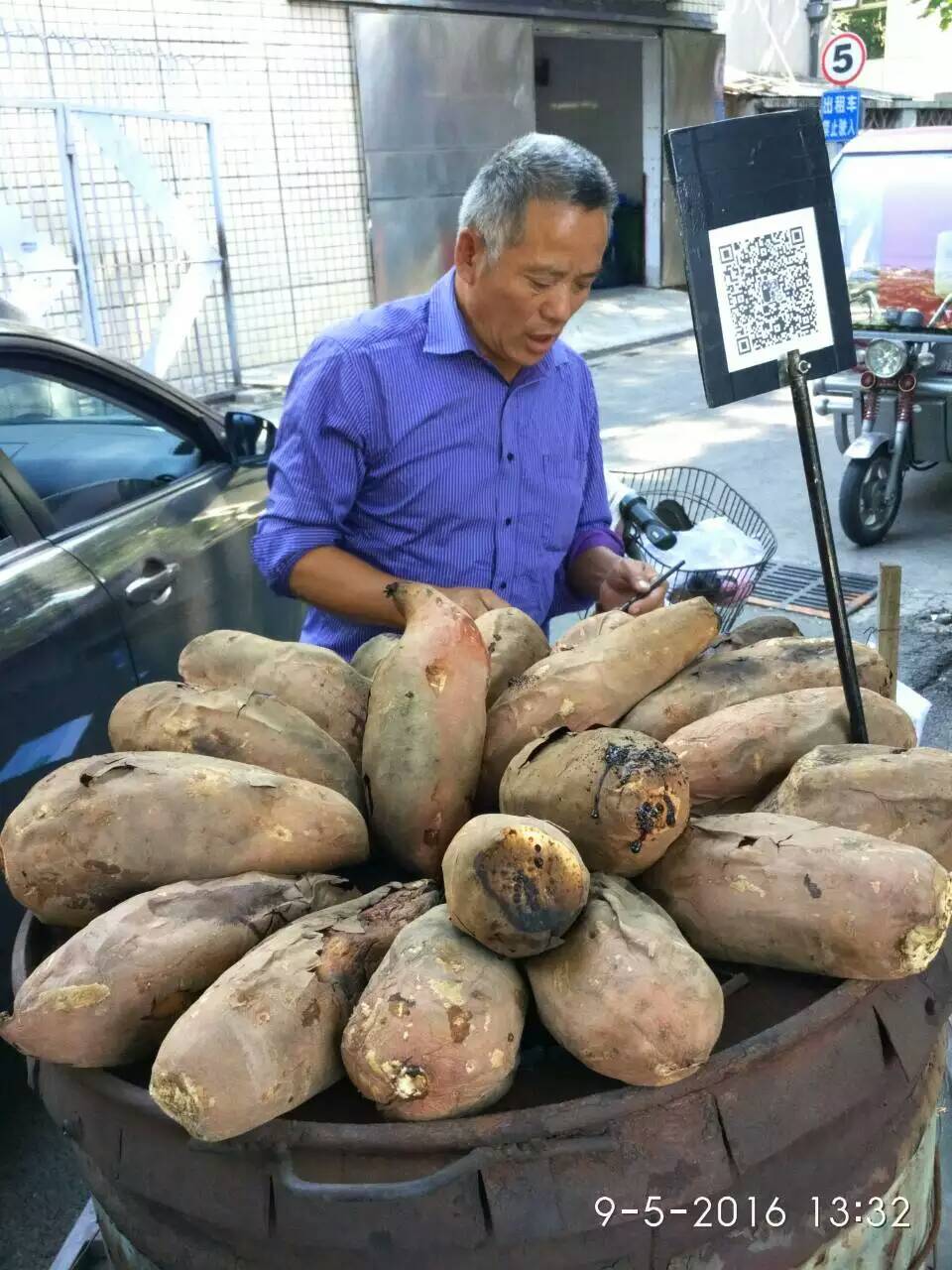 How does it work?
There are two ways:
Private Accounts: The receiver of the money shows a QR code (either by printing it or on your phone). The sender scans it, enters the amount, enters his pin and the money gets transferred.
Vendor accounts with scanner: The sender of the money shows a dynamically created QR code on the phone screen, the receiver scans it and the amount (which was calculated by the cash register) will be transferred automatically.
If the sender of the money has enough balance on his account, you can tell the App to first use this balance. If it is not enough, it automatically can transfer money from your bank account to the App balance in the background.
What does this have to do with Bitcoin?
While some of these thoughts were there already before, the following aspects hit me like a stone when I was reading this article:
If Bitcoin can be used in a similar simple matter as the electronic payment systems as mentioned above (see point 1 of the linked article), it has the serious potential to become the "WeChat Pay" and "Alipay" outside of China with the additional benefit of not being bound to one currency. This is huge.
System requirements
I never used Bitcoin as a payment method so far. Is there any way to transfer BTC as convenient as described above? If not, I hope the following requirements would have to be met:
Instant transactions (…hope LN can deliver on this)
Control of the amount of BTC that can be spent due to security reasons (…so:
A) Either a way to spend BTC directly from an exchange/wallet with adjustable limits.
B) Or a separate wallet which is provided by the developer of the system especially for this use case… which would sadly be centralization again…so not really in the future vision of BTC)
Or am I missing something?
Risks on bitcoin – and why this might still take a while
I currently am very bullish on Bitcoin, also when keeping this in my mind – for me the biggest risks are though:
Negative regulation.
In my opinion regulation can be good and "legitimate" BTC. But overregulation, especially banning of exchanges or making the holding of BTC illegal would definitely be a small but possible risk.
Internal quarrels:
Mostly coming from the experience how "the pirate party" in germany was able to crush itself in internal quarrels, I see this also a small but still existing risk.
(…Segwit2X anyone?)
Would be happy to learn about your thoughts either in the comments here or on reddit.